Issue Management Innovators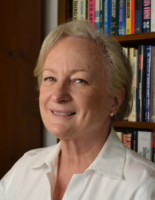 Led by Teresa Yancey Crane, Issue Management Innovators is a team of strategic counselors expert in developing highly functioning and integrated issue management processes and tools that, for clients, are sources of competitive advantage. Affiliation with the intelligence report, Corporate Public Issues and Their Management, brings access to literally hundreds of process applications and case studies collected in over 35 years of leading and reporting on the evolution of the state of best practice in the issue management discipline. Simply put, our experience and leadership in issue management is unduplicated.
Examples of where Issue Management Innovators can add most value:
You need a training session to introduce and "jump start" your issue management initiative with executives or with staff.
You seek hand-picked examples of other organizations' issue management processes to "benchmark"and fine tune your own structure, operation and application.
You need "out of the box" thinking that maps, aligns then integrates your issue management process with existing business processes.
You want to create a suite of dynamic, innovative highly tailored support methodologies that differentiate you fromcompetitors as "first in class" in anticipating and resolving issues.
We work confidentially on a project basis with one competitor in a given market. Call today to explore ways we can work together +1.703.777.8964.